Your Family's Own Online Print Shop
Print material for all family occasions:
Birthday
,
Christmas
,
Confirmation
,
Kids Party
,
Postcards
&
Thank You Cards
. Select amongst thousands of free design templates. Text and pictures are edited directly on Optimalprint. From start to finish you will spend 5-10 minutes. We send the print material straight home to you. This is FREE
v Full Colour Print
v Design Templates
v PDF Confirmation Files
v Insert of logo/images
v Digital Picture Bank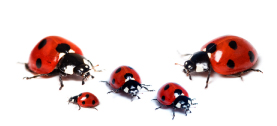 Upload Your Own Digital Pictures in the Design Templates!
Registrer and get Free Access to Your own Picture Bank
A family loves to take pictures and all the photos almost becomes like a diary. We have therefore created the majority of the design templates with possibility to upload your own pictures directly into the print product. When you register, you get access to your own picture and image gallery. In your image gallery, you can upload an unlimited number of pictures and edit the pictures directly. We always recommend to upload pictures with as high resolution as possible, i.e. pictures with many MegaBytes - we want you to to be 100% satisfied with everything you order from us.
Optimalprint is an online printing company. Many small orders are synchronized into one big order which we send to our print houses across Europe. The Optimalprint customer edit text and pictures while our system automatically check the quality on the print order. Our customers' advantages are - print material with top quality at extremely low prices. Your risk is zero - all your print orders are sold with 100% quality guarantee.